NERF Epic Pranks!
for Android - Download APK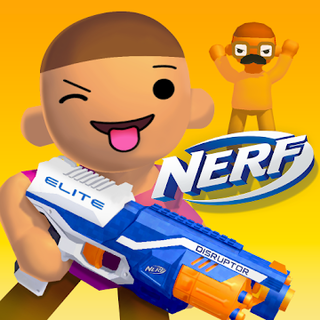 NERF Epic Pranks!

Description

The NERF battle is ON!
Can you Tag everyone without being Caught?
Grab your Nerf Blaster and Prank 'em all!

BECOME THE BEST PRANKSTER!
Tag everyone in sight, don't get caught and, above all, have fun!

UNLOCK ALL THE NERF BLASTERS!
Collect Nerf Blasters to become the ultimate prankster! Unlock them all as you progress in the game.

PERSONALIZE YOUR CHARACTER
Unlock all the fun Characters and Skins. Play as a Ninja, a Clown or even a Robot!

BATTLE IN AWESOME ENVIRONMENTS
Make your way through all the Worlds and Arenas!
If the placement of this app violates your rights, please report us via the contact form.