War Robots Multiplayer Battles
for Android - Download APK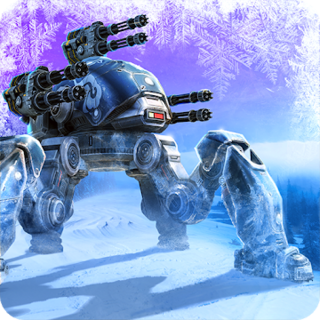 Fight other human players controlling a battle robot
War Robots Multiplayer Battles

Description

Man a war robot and fight players from around the world in team battles. Earn coins and gain experience to upgrade your existing robot or buy a new one. Select from a broad assortment of weapons including machine guns, cannons, rocket launchers, and energy guns. Team up with your friends for even more exciting action.

Game features:
6×6 online battles;
Bonus-earning missions;
Solo and team play;
Broad selection of weapons.
If the placement of this app violates your rights, please report us via the contact form.