World of Tanks Blitz - PVP MMO
for Android - Download APK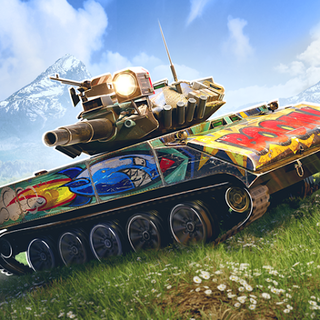 Choose your tank and fight battles online
World of Tanks Blitz - PVP MMO

Description

World of Tanks Blitz is an online tank battle simulator. Each player picks a tank and takes part in massive battles with others, earning coins and experience. Experience is needed for new technology advancements and equipment research. You can have several tanks belonging to different nations in your garage. The game also offers tank crew development and unlocking new skills.

Game features:
Multiple nations;
Huge selection of tanks;
Simple controls;
Realistic graphics.
If the placement of this app violates your rights, please report us via the contact form.