Pet Heroes: Puzzle Adventure
for Android - Download APK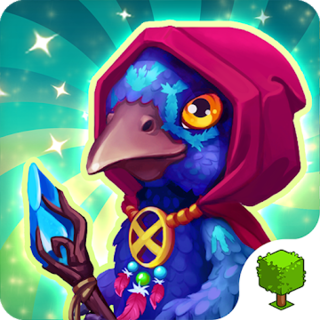 Pet Heroes: Puzzle Adventure

Description

Welcome to the magic saga and exciting world of Pet Heroes, where the air is filled with magic and mysteries, and the creatures of five elements fight for their place under the Moon.
Invite the most mysterious mythical creatures and pets from around the world to your city. Raise and train future heroes who will help you go through the most exciting journeys of your lifetime. Grow your kingdom from a small farm village into a flourishing city, which will become home to your pet heroes, many different beings – from sea dwellers to majestic dragons.

- Over 100 mythical creatures which you will need to find and draw to your side in a captivating arcade.
- Large amount of space for expansion. Improve the level of your characters and buildings in order to unlock all of their possibilities and raise an unbeatable team of heroes.
- Clear the level and save your creatures and win together! Challenge yourself to this puzzling saga, unlocking more and more 3 in a row quests.
- Several hundred quests in the world full of magic, with new fantastic adventures available every week.
- Your magic pets team will help you win in the puzzling 3 in a row battles against your enemies
- Awesome gameplay: your own Kingdom that can be built from scratch and filled with unique magical heroes. Develop several islands, make your own farmlands, or create mighty artifacts.
- Superior graphics and animation will allow you to enjoy every detail of your lands and heroes.
- Opportunity to play with your friends and compete in hundreds of tournaments with other players.

-------------------------------
Pet Heroes Puzzle Adventure main features:
• Diamonds, exploding bombs, chest boxes and much more
• Spectacular bonus rewards unlocked after levels
• Easy and fun to play challenges
• Magical pets and creatures of all varieties - puppies, rabbits and many more!
• Hundreds of pet puzzling levels - more quests added weekly!
• Leaderboards to watch your friends and competitors!
If the placement of this app violates your rights, please report us via the contact form.