Bad Piggies
for Android - Download APK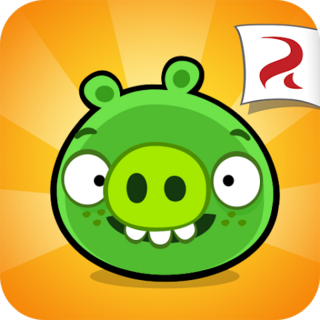 Construct vehicles to take pigs to the eggs
Bad Piggies

Description

Bad Piggies is a creative puzzle game that challenges players to come up with all sorts of unusual transportation devices in order to complete assignments. Earn three stars for passing levels to unlock additional locations. Construct an airplane, a helicopter, a rocket, or something totally unusual to get pigs to where the eggs are. Use propellers, dynamite, wheels and engines in your designs.

Game features:
Over 170 levels;
Realistic physics;
Great variety of devices;
Hidden levels.
If the placement of this app violates your rights, please report us via the contact form.