Carrom Superstar
for Android - Download APK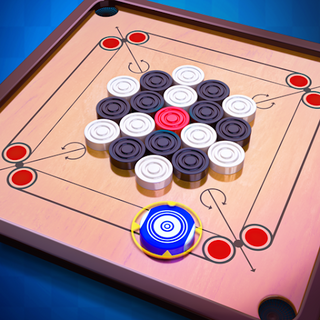 Carrom Superstar

Description

Carrom Superstar gives you the experience of playing with a real carrom board on your android devices.

You can play against the smart computer (with difficulty levels easy, medium, or hard) and with your friends in online private rooms or on the same device.

You can also play against real players from all over the world in online live matches.

Carrom game is a strike and pocket game similar to billiards, snooker or 8 ball pool. Here in carrom (also known as karrom or carom) you will use the striker to shoot the pucks into pockets on board.

Controls are intuitive to any gamer. You will aim and shoot the striker using multi touch gestures. You can understand the controls in the tutorial at the start of the game.

The game accurately simulates the physics of a real carrom board.

At the start, you can play against the easy computer, until you get familiar with the controls. Happy Playing!
If the placement of this app violates your rights, please report us via the contact form.