Video Maker: Video Editor, Remove Background, Clip
for Android - Download APK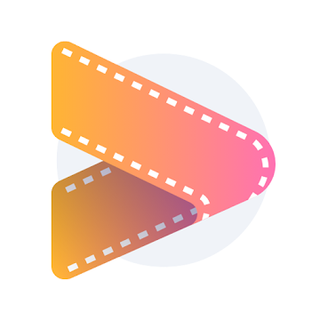 Video Maker: Video Editor, Remove Background, Clip

Description

Video Maker: Effect Vlog Editor, Remove Background is the easiest free video editing tool to make stylish videos and instant sharing to your social networks. With a minimum of operations, magical effects, great filters, popular themes, special transitions, you can add music to your video and share it with your loved ones .

Video Maker: Effect Vlog Editor, Remove Background is the most entertaining free video editor and music video maker used by millions of people.

Video Maker: Effect Vlog Editor, Remove Background is the best video editor app with powerful multiple track timeline video editing, video effects, slow motion, reverse video & more! This free and easy video editor lets you create voice overs & action movie effects using chroma key.

Specifications:

- The easiest user interface, create a video in a minute
- Easy Select, Edit, Add images from the gallery
- Video clip, slideshow with music
- Perfect video editing tools
- Remove background or change background
- Animation videos with professional video maker tools
- Add filters to images as you like
- You cut in shot or at any frame you want in your video show
- Nail your vlog for youtube or instagram
- Magic effects with this vlog maker and vlog editor
- Free film maker tools to crop trim and edit any video
- Supports videos shot by your phone camera or gopro camera
- Create professional stickers from your photos
- Edit your videos, movies, slideshows, videoclips etc...
- Change bg for your special photos and add text from various fonts
- Make amazing video show by using your favorite music
- Create wonderful stories for social media
- Add your favorite music from your mobile phone with editing features
- Customize as many slide times as you want, the default is 2 seconds.
- First, create preview video, then save
- Tons of stickers and GIFs to express your feelings, adding your videos and share social media and friends
- Share your feelings with your family, loved ones, friends and friends, and social media all over the world by sharing with Video Maker with Music and Photos & Create Story.

*Remove Background / Change Background* ;

- You can erase bg from your photos and change bg with various selected amazing bg photos or from your galleries.
- You can crop out the background from any photo and change the background of your photo.
- Background changer can automatically remove background from photos or you can use an eraser tool for photos to erase objects from photos by yourself.

Edit all HD or other videos on your phone and tablet. Use stunning video effects, transitions, & voiceovers, and also rotate, split, or trim videos to make Full HD movies with video FX, transitions & custom voice overs or audio soundtracks. Also, adjust the speed of your videos with the slow-motion editor.

Start your video show by cropping, trimming and editing your shots into the perfect vlog, this vlog editor is the best vlog maker for your youtube game. You cut where you want in what you shot, add music to videos, add transition and magic effects, be the best film maker!

Create video stories and immortalize the beautiful, passionate, exciting, full of happiness of life, such as weddings, birthdays, parties, picnics, special occasions, beautiful life moments, express your emotions, share with friends and family and download this video maker.

This Video Making app is a free professional video editing and clip making program that millions of users can rely on. photo slideshow video making program with music integrates all tools like music, filter, theme adding or music video cutter and video rotation ...
Download Latest Version, available on mobishare.com

If the placement of this app violates your rights, please report us via the contact form.