Hungry Shark Evolution
for Android - Download APK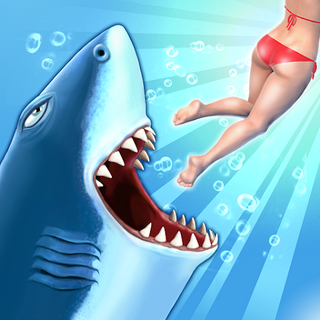 Gobble up everything that comes your way to survive and set new score records
Hungry Shark Evolution

Description

Keep you shark character strong and keep the world in fear by eating fish and people. Underwater mines and time spent out of water can harm and even kill the monster. The player has 11 shark species to choose from and special equipment available for purchase. Enormous open world with underwater treasures, giant monsters, ships and a variety of tasks won't let you get bored.

Game features:
Simple controls;
Facebook integration;
An open world to explore.
If the placement of this app violates your rights, please report us via the contact form.