FD Browser: Fast Browser•Adblock Browser•Earn Cash
for Android - Download APK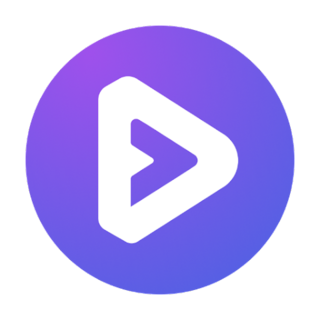 FD Browser: Fast Browser•Adblock Browser•Earn Cash

Description

Fulldive Browser is a lightweight mobile browser that brings you a fast and secure surfing experience.

Freely download Fulldive Browser to get the best experience of an Android browser.

With Fulldive Browser, you can earn money, cash rewards & gift cards just by browsing. It is a safe & private browser with adblocker & fast video downloader. With top news feed, you can easily browse local breaking news.

Fulldive web browser is a cash rewards browser that earns you money ?& rewards ?in gift cards by doing what you love - listening to music, browsing, watching videos, video download, etc. Make money and get cash rewards!

Fulldive web browser rewards you Fulldive Coins, which you can redeem for money, cash rewards & gift cards. Earn more by browsing more on Fulldive web browser!

Fulldive is a social web browser that lets you chat and comment on any web page. Chat, tag, and get notified on trending top news, right on the web browser URL.

Fulldive is an all in one web browser. Add your social feeds: Instagram, Facebook, Twitter, & Youtube and top news & breaking news feed like CNN, FOX, & CNBC.

Enhanced with ad blocker, Fulldive Adblock and popup blocker blocks unwanted ads and trackers during browsing. Adblocker blocks annoying pop-ups, banner ads, video ads and enables fast browsing. Fulldive is a fast, safe & secure privacy browser with incognito private browser mode. Fulldive is a privacy browser for private browsing.

FEATURES

?Earn money, cash rewards, and gift cards

Fulldive web browser allows you to get money & cash rewards while doing what you love: listening to music, chatting, browsing the web, watch videos, video download. It is a great way to make money and passive income on your own phone!

- Passive income for your time spent on the web browser

- Free money, cash rewards & gift cards & support charities you love

?Social browser

A social browser that lets you chat and comment directly on any website. Earn coins and make money & cash rewards when you spent more time on the browser.

- Chat and comment with friends and strangers right on the web page

- Tag friends and share your social feed and breaking news

?Personal all in one browser

Browse your favorite social feeds: Facebook, Instagram, Twitter, Youtube, and your favorite breaking news feeds in one place. You are always up to date on the latest news.

- Add news feeds such as CNN, CNBC, WSJ, NYT

- Add social feeds: Facebook, Instagram, Twitter & YouTube

?Easy way to access your all in one, right on your Lockscreen

With Fulldive lockscreen, you can access trending news and your social feeds right on your lockscreen. You will also have access to your favorite apps and notifications.

‐ Swipe right on your lockscreen to see trending news feeds

‐ Swipe up on your lockscreen to get access recently opened apps and app shortcuts

‐ Swipe down on your lockscreen to access notifications

?Fast, Safe & Secure Browser with Adblock

Fulldive is a private browser, a safe browser & a secure browser. With our ad blocker and popup blocker, your privacy browser is optimized with Fulldive as a fast private browser. You'll still earn money if you turn off this feature.

- Blazing fast browser

- Adblocker & popup blocker. Our adblock will block unwanted ads and trackers

- Privacy browser with incognito mode. Secure & private browser which lets you browse without your browsing history recorded.

?VR ready with Fulldive VR

Fulldive Browser is connected to Fulldive VR, a social all in one VR platform, where you can browse millions of virtual reality videos, games & apps. It is also a social platform where you can follow what your friends watch, react, and comment, and share your favorite reacted VR videos.

https://t.me/fulldiveapp

Website: https://fulldive.com

Instagram: instagram.com/fulldiveco

Facebook: facebook.com/fulldiveco

Twitter: twitter.com/fulldive

Reddit: reddit.com/r/fulldiveco

Email us at

[email protected]

for feedback and bug reports.
Download Latest Version, available on mobishare.com

If the placement of this app violates your rights, please report us via the contact form.