DSBmobile
for Android - Download APK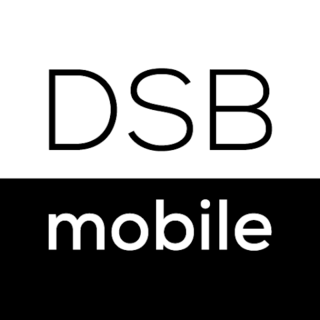 DSBmobile

Description

Nie wieder wichtige News und Informationen verpassen! Dank DSBmobile haben Sie immer Zugriff auf alle wichtigen Inhalte.

Setzen Sie der Zettelwirtschaft ein Ende! Das originale Digitale Schwarze Brett® ist die tausendfach bewährte Alternative zum klassischen Papieraushang. Wir haben als Hersteller und Full-Service-Anbieter ein umfassendes Informationsmedium geschaffen, mit dem Ihre Inhalte übersichtlich, aktuell und direkt an alle Beteiligten kommuniziert werden.

Mit nur einem Klick können Pläne, Aushänge und News interaktiv und ansprechend auf einen oder mehrere Bildschirme an unterschiedlichen Standorten als auch in die DSBmobile App übermittelt und automatisch angezeigt werden. Egal von wo und wohin – alle im Verwaltungssystem bereitgestellten Daten werden DSGVO-konform sekundenschnell und sicher verteilt, ganz ohne Drucken und Papierkosten.

Erhalten Sie mit der DSBmobile App ganz einfach alle Inhalte im modernen und frischen Design direkt auf Ihr Smartphone. Egal ob digitale Aushänge, Pläne oder Newsticker-Nachrichten. Und egal, wo Sie sind.

Für die Benutzung von DSBmobile benötigen Sie Zugangsdaten. Diese erhalten Sie vom Betreiber des Digitalen Schwarzen Bretts (Schule / Behörde / Unternehmen). Hinweis: Zur korrekten Anzeige der Daten ist eine Internetverbindung (WLAN, UMTS, GPRS) zwingend erforderlich.

Sie verfügen bisher nicht über ein Digitales Schwarzes Brett®? Dann informieren Sie sich online unter www.digitales-schwarzes-brett.de und kontaktieren Sie uns bei Interesse direkt über die Website!
If the placement of this app violates your rights, please report us via the contact form.