All Languages Translator
for Android - Download APK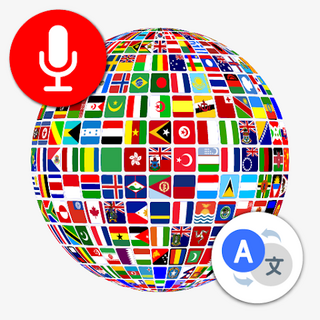 All Languages Translator

Description

All Languages Translator is a free Translator App, personal translation app for more than 140 languages, to translate text, voice, conversations, camera photos and screenshots. You can also use many more features in this translator app Dictionary, Notepad, And Documents Translator.

If you are searching for a simple and instant languages translator app to convert your text into any desired language. Don't worry just install "All Languages Translator" and get translation in almost all languages.

All Language Translator App is an amazing tool for Android devices that improves your language learning skills. A language translator is an interpreter of words to learn new languages. The interpreter app will also work as a quick dictionary app, which will automatically translate text or translate words into any desired language. Changing languages is so simple and easy with this voice text translator.

All Language translator is the free and easiest translation app to convert text, phrases, or voice notes to any language. All Language Translator is built with multiple features that are important for your daily use.

The Language Translator - Speak and Translate app converts text, voice, speech, and words into multiple languages. Translate all is a language translation expert that allows you to translate from English to any other language. More than just a language translation, it offers instant voice and text translations in all languages.


Translate all languages – Translate Voice text translator is so cool for All language conversion and translation. A little words translator app offers world languages package. Universal language speech translator is signified for translation from English to Spanish, English to Hindi, English to French etc.

All Languages Translator

Fast & Easy to use app for translation text that translate text and voice using api of free translate. This is the new era of online language converter, newly established world language interpretation app is empowered to translate pictures description, photo statements and complete paragraphs for you. Word to word text translation is a quick transfer of ideas, messages, non-verbal and verbal data into other languages when you feel helpless in the bitter circumstances of languages.

Language Translator: Speak and Translate All is a leading/professional translation app to translate between languages using features like text translator, voice translator, and text to speech. The voice translator app is especially useful when you are out of the country or in a place where you don't know the local language or somewhere foreign. Image Translator app allows you to speak and translate between multiple languages.

100+ languages Translator Features:

• Text translation: Translate between 140 languages by typing
• Voice translation to translate speech, and a split-screen mode for two participants having a bilingual conversation
• Tap to Translate: Copy text in any app and tap theTranslate icon to translate (all languages)
• Instant camera translation: Translate text in images instantly by just pointing your camera
• Photos: Take or import photos for higher quality translations

Accessibility Service API - All Languages Translator app use Accessibility Service API to facilitate users in getting text from any application and provide text translation for their native language. All languages translator neither get user's personal information nor breaches their privacy.
If the placement of this app violates your rights, please report us via the contact form.