1941 Frozen Front - a WW2 Strategy War Game
for Android - Download APK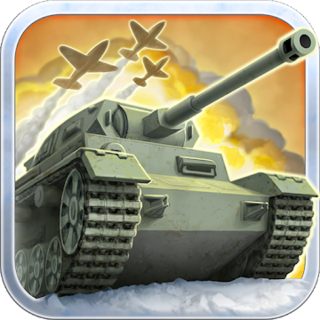 Historic battles of World War 2 by controlling the forces of the warring sides
1941 Frozen Front - a WW2 Strategy War Game

Description

In 1941 Frozen Front, you will have the opportunity to lead the troops of the warring parties of World War II. Go on historical operations commanding tanks, artillery, multiple rocket launchers, fighters and bombers. To achieve greatest efficiency, soldiers need to use the forests and terrain. Players will have to keep an eye on the ammunition and fuel of each unit.

Game features:
Epic campaign;
Online battles;
Tactical function;
Real equipment.
If the placement of this app violates your rights, please report us via the contact form.