Yes, that dress!
for Android - Download APK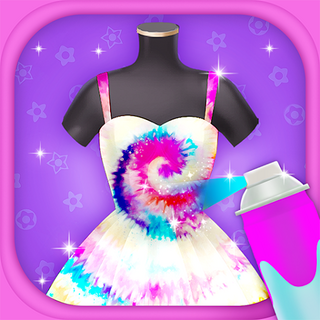 Yes, that dress!

Description

Do you want that dress? All you have to do is say yes! Customers are lining up at your store looking for help. They are looking for that next style fad that will make them stand out with the stars. Pull out a basic dress and style it however you like. Change the color, add some sparkles, have a new cut or design; the final look is limitless in this fashion designer simulator.

Have you ever gone to the store and wished you could purchase any dress you want? Now you can create those looks for yourself. Make people's dreams come true and create the most beautiful dresses you can think of. Whether it's for a party, or prom, or just a night out on the town, people want to look trendy with the latest fad, and it's up to your keen eye to make this a reality.


Game Features:
1. Simple but addicting mechanics
Customers are looking for the next great designer - can you make the cut?

2. Amazing Physics
The final outcome of the designs will have you feeling breathless

3. Keep on upgrading!
Become the best shop in town - keep upgrading your business.

4. Relax and enjoy
No stress in this game. Just create, color and decorate. So many options to test your creativity.


Visit https://lionstudios.cc/contact-us/ if have any feedback, need help on beating a level or have any awesome ideas you would like to see in the game!

From the Studio that brought you Mr. Bullet, Happy Glass, Ink Inc and Love Balls!

Follow us to get news and updates on our other Award Winning titles;
https://lionstudios.cc/
Facebook.com/LionStudios.cc
Instagram.com/LionStudioscc
Twitter.com/LionStudiosCC
Youtube.com/c/LionStudiosCC
If the placement of this app violates your rights, please report us via the contact form.