Star Wars™: Galaxy of Heroes
for Android - Download APK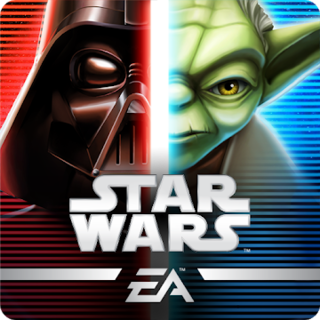 Gather a team of Star Wars characters and start walking the path of a hologames champion
Star Wars™: Galaxy of Heroes

Description

Choose either the light or the dark side in the game Star Wars™: Galaxy of Heroes running on Android, and begin your quest for the title of a hologames champion. Win over enemy warriors to enlist them for your cause. Find all heroes and build an invincible army where the best abilities of each unit work together with others for greater effect.

Game features:
Enjoyable graphics;
Characters from favorite TV series;
Unit skill development system;
Great sound effects.
If the placement of this app violates your rights, please report us via the contact form.