MIGO Live-Voice and Video Chat
for Android - Download APK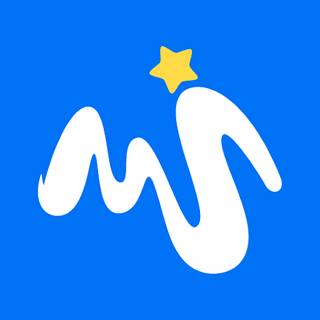 MIGO Live-Voice and Video Chat

Description

👏👏👏

Welcome to

MIGO Live

– The Ultimate Real-Time Social App for Free Voice and Video Chat, Games, and Fan Club Access!

MIGO Live

chat app is your go-to destination for thrilling live streaming, real-time social interaction, and fun video discussions. Connect with friends from around the world, meet like-minded people, and showcase your talents through our easy-to-use voice chat app and live streaming features.

*

Key Features

🗨️ Live Streaming and Video Chat 💬

Immerse yourself in captivating live streams, group video discussions, and real-time social interactions within our free chat room. Connect with like-minded people worldwide and enjoy seamless voice chat. Join MIGO Live now and engage in lively group chat online!

🧑‍🤝‍🧑 Visual Chat and Real-Time Interaction 🧑‍🤝‍🧑

With MIGO Live, you can enjoy visual chat and have spontaneous conversations with friends and other users. Engage in live video discussions and make new connections globally.

🎮 Games for Endless Fun 🎮

Play exciting games like Ludo and Domino right within the app. Challenge your friends and show off your gaming skills in the free chat room.

🥳 Fan Club Access 🥳

Join your favorite broadcasters' fan clubs to get exclusive content, special privileges, and direct interaction with your idols. Stay connected to your favorite stars through live videos and real-time chat.

💡 Share Your Comments 💡

Share your thoughts, reactions, and comments in chat rooms. Engage in lively discussions and make your voice heard during live video discussions.

🎖️ Roll of Honor through Virtual Gifts 🎖️

Show appreciation to broadcasters by sending virtual gifts. The more gifts you send, the higher the chance to appear in our prestigious Roll of Honor. Experience the joy of giving during live streaming events.

🗳️ Filter by Country or Region 🗳️

Customize your content and interactions by choosing the specific country or region to filter. Connect with people from your favorite locations or explore exciting discussions from around the globe in this international chat platform.

*

Why MIGO Live?

🌏 International Reach 🌏

MIGO Live is available in 100+ countries, breaking down geographical barriers and connecting you with friends and talents worldwide. Join the global community and experience the power of social media and social networking on our platform.

🎁 Impressive Gifts 🎁

Show appreciation by sending virtual gifts to broadcasters. Sending gifts unlocks bonus levels and exclusive prizes during live videos and video discussions.

🎉 VIP Access 🎉

Elevate your profile and become a VIP member to enjoy exclusive features and access to special events. Join MIGO Live and become part of an exclusive social app community.

Get Started on MIGO Live Today and Let the Fun Begin!

---------------------------------------------------------------------------------------

*

Stay Connected

Follow us on social media for the latest updates and special events:

- Facebook: https://www.facebook.com/MIGOLIVEofficial

- Instagram: https://www.instagram.com/MIGOLIVEofficial

- Twitter: https://twitter.com/MIGOLIVEapp

- YouTube: https://www.youtube.com/MIGOLIVEofficial

*

Note

:

At MIGO Live, we value your feedback. Please feel free to share your reviews and suggestions with us at

[email protected]

.

Thank you for choosing MIGO Live – Your Social App for Real-Time Fun!
If the placement of this app violates your rights, please report us via the contact form.