LinkAja / LinkAja Syariah
for Android - Download APK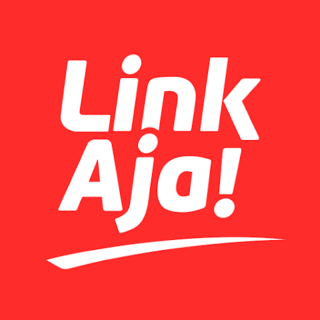 LinkAja / LinkAja Syariah

Description

LinkAja is a digital wallet from PT Fintek Karya Nusantara (Finarya) and has been registered at Bank Indonesia. Download LinkAja to fulfill your various financial needs, from transfers, paying for GOJEK/Grab, shopping at Tokopedia, buying fuel at MyPertamina, eating at McD, pay bills for PLN, BPJS and others. In addition, you can also activate LinkAja Syariah for more blessed financial services.
With LinkAja you become PeDe #Apa2Bisa pay anything starting from:

Easy to Top Up Balances
• Top up balances can be done online through various bank networks such as HIMBARA (Mandiri, BRI, BNI, and BTN), BCA Mobile, Livin by Mandiri, BRIMO, BNI Mobile Banking, CIMB Niaga, Jenius, BSI Mobile and others.
• You can also top up your LinkAja balance through modern retailers such as Alfamart, Indomaret, Circle K and others.

Receive, Send and Withdraw Money
• Through LinkAja you can receive remittances from anywhere, from government banks, private banks to government programs such as the Pre-Employment Card.
• You can also send money to various banks, from HIMBARA, BCA, CIMB Niaga, BSI, and others.
• You can easily top up your E-Money card via the NFC method with LinkAja.
• Experience the convenience of cash withdrawals at HIMBARA ATMs with LinkAja.

Easier Transaction on MyPertamina
• Connect your LinkAja account in the MyPertamina apps for easy fuel payments (without admin fee for every transactions) and get attractive promos in it.

Buy Prepaid Credit and Pay Postpaid Bills
• Buy prepaid credit and data packages from various providers, ranging from My Telkomsel, Indosat Ooredoo, My XL, Smarfren and others
• Pay postpaid and internet bills from various providers, starting from My Indihome, Telkomsel Postpaid, and others.

Online Bill Payment – Electricity, PAM, Insurance, Gas, Taxes
• You can pay various bills for various purposes such as PLN electricity (PLN Mobile), PAM/PDAM water, gas, BPJS insurance, and others.
• You can pay various kinds of tax bills starting from E-Samsat, STNK, PBB, and others.
• Paying for BPJS Health insurance, BPJS Employment, Mobile JKN is easier using LinkAja.

Pay Easier To Commute
• LinkAja is the only digital wallet that can be used on Grab and GOJEK for the convenience of ordering online motorcycle taxis or other features.
• Pay for other transportation such as KAI Access, MRT, to buy tickets at Tiket. Com.

Speedy Payment Using QRIS
• The QRIS feature makes it easy for payments at favorite offline merchants such as McD, McDelivery, Kopi Kenangan, and others.

Sharia Transactions
• Activate the LinkAja Syariah service and experience a more blessed digital banking service according to sharia regulations, such as transfers, sharia mutual funds, to paying zakat, infaq, and alms.

Check out Shopping Cart More Seamless
• Checking out your shopping cart now at Tokopedia, Blibli, Bukalapak, Sociolla and other favorite marketplaces is even easier with LinkAja.
• Ordering a meal on GoFood, GrabFood, and Digiresto is more convenient to pay using LinkAja.

Easy Online Loans
• Feel the easy experience of applying for an online loan at Kredit Pintar, UKU, Indodana, Pegadaian and others.
• Installments range from 2 Months to 60 Months
• Loan limits vary from IDR 600,000 to IDR 1,500,000,000
• Interest rates start from 0.80%/month to 7.5%/month.
• Maximum annual interest rate (Max APR) 90%
• Here is an example of a P2P lending loan simulation with product details:
- Loan Amount IDR 600,000 to IDR 6,000,000
- Loan interest 0.22% to 0.25%
- Choice of 2 to 6 months tenor
Then the monthly installments are IDR 374,937 to IDR 1,250,000, the total loan payment is IDR 749,874 to IDR 7,500,000

Donate for Good
• Set aside income through various donation institutions such as Kitabisa, Benih Baik, BAZNAS, Rumah Zakat, and others, just pay using LinkAja.
If the placement of this app violates your rights, please report us via the contact form.