Joi - Live Video Chat
for Android - Download APK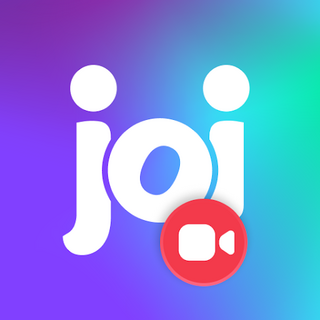 Joi - Live Video Chat

Description
Are you looking for the most popular live video chat app?

Do you want to have live video calls, meet people, make new friends and connect with the world with just a tap? You are at the right place!

Joi offers you everything you will expect from a social app. You can video-chat, meet and have live calls with a few simple steps. But the best part is Joi allows you to socialize, follow people who share the same interests as you with direct messages or one-on-one live video chats. You will have fun with exciting video chats, we promise 🌟

Not just a random videochat app for short term adventures.
The social app for all of you who are ready to have great time!

Never get bored or feel lonely🥰 Joi provides instant chatting and video calling to millions of users by bringing a new perspective to social apps with a live video-chat feature. You can easily meet people and make new friends you can filter by gender and location.

Limitless chats with auto-translation🌏 If you don't want to limit the people you meet to only your own area, Joi is just what you're looking for. Language isn't a barrier anymore and everyone can easily express themselves very well on Joi. With the real-time auto-translation, you can meet, call and live video chat with countless people from all over the world.

Create a community💃 You can increase the number of your followers by creating a fun and charming profile according to your interests and hobbies, and sharing moments from your life. We are sure that you will have a great time as your popularity increases.

Privacy Protection & Safety
🔒 User privacy is a top priority for us. We offer various safety features to maintain a safe and fun environment for everyone with video-chat.
📍 All video chats start with a blurring filter for your safety, and your location will never be fully disclosed.
🚫 1-on-1 video chats give you more privacy and no other user can access your video chat or call history.
❗ Please respect other users and follow our guidelines to keep Joi clean. If you see someone behaving inappropriately, please report them to us using our reporting features, and we will take the necessary actions.

Joi provides a variety of optional in-app purchases for premium features that give you more control over who you can meet.

We genuinely hope you'll enjoy using Joi - Live Video Chat! 🎉

Lots of Love,
💛 ❤️ Joi Team ❤️ 💛
If the placement of this app violates your rights, please report us via the contact form.