Folhinha do Sagrado Coração de Jesus
for Android - Download APK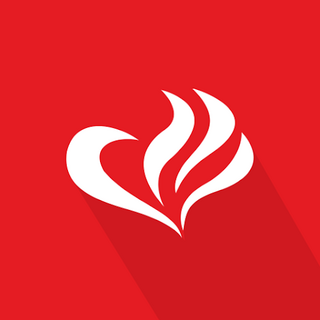 Folhinha do Sagrado Coração de Jesus

Description

A Folhinha do Sagrado Coração de Jesus é um calendário anual que traz temas variados desde religião, liturgia da missa, leituras bíblicas, pensamentos, mensagens, orações, reflexões bíblicas, fases da lua, previsão do tempo, santo do dia, vida dos santos, dicas de saúde, receitas culinárias, humor, curiosidades.
Na frente de cada pagela há a sinalização do dia, mês e ano, a liturgia da missa, santo do dia, datas comemorativas, versículo bíblico e pensamentos de escritores, indicação da fase da lua.
O verso de cada pagela apresenta, em textos breves, comentários das leituras bíblicas dominicais e de solenidades, mensagens e orações, datas comemorativas, reflexões, vida dos santos, culinária, curiosidades, dicas de economia doméstica, cuidados com a saúde, concurso bíblico mensal, poesias e trovas, calendários de agricultura e de pesca, piadas e passatempo.
Além disso, pode-se também:
- Caça palavras usando a frase bíblica do dia;
- Acessar o histórico de leituras das pagelas;
- Obter a previsão do tempo;
- Conferir a posição diária da Lua;
- Visualizar o calendário de todos os meses do ano, anterior e posterior;
- Criar lembretes;
- Compartilhar pagelas com seus amigos nas redes sociais e whatsapp.
If the placement of this app violates your rights, please report us via the contact form.