Coin Dozer: Pirates
for Android - Download APK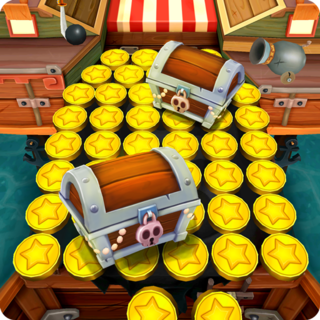 Drop coins and gather your pirate treasure
Coin Dozer: Pirates

Description

Throw coins strategically to push treasure into your cargo hold in Coin Dozer: Pirates. Mind the lack of sideboards though: the valuables can fall into the sea and get lost. The quantity of coins is limited but can be refilled as time passes or with coins falling into the hold. Push down a casino chip to try your luck at a slot machine.

Game features:
Fascinating gameplay;
Loads of bonuses;
Simple controls.
If the placement of this app violates your rights, please report us via the contact form.