Zood (ZoodPay & ZoodMall)
for Android - Download APK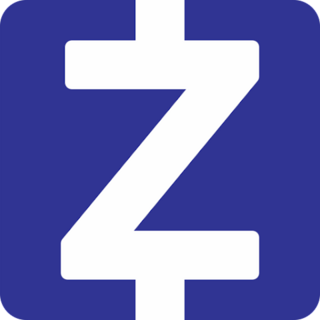 Zood (ZoodPay & ZoodMall)

Description

Welcome to Zood, your one-stop shop for all your lending needs, whether you are shopping online at our marketplace or in our network of online and offline partner stores.

ZoodPay:
Get the ultimate lending experience with ZoodPay. Whether you are in Uzbekistan, Lebanon, Jordan, Iraq, or Pakistan, our app offers fast, secure, and flexible lending solutions that are tailored to your needs.
ZoodPay offers shoppers the flexibility to buy now and pay later, either in 4 interest-free installments or interest-bearing loans of up to 12 installments.

4,000 online and offline stores, coupled with ZoodMall, our proprietary marketplace used by 10 million users, offer a variety of channels to shoppers to buy now and pay in installments with ZoodPay.
With a quick in-app application process and competitive rates, you can get the funds you need without any hassle. Our easy repayment options make managing your payments and staying on top of your finances simple.

Using ZoodPay services is easy, and the process is fully online!

If you are shopping on ZoodMall or at any of our partners' online stores, simply choose ZoodPay ZoodPay as a payment option at checkout, enter the required information, and receive an instant confirmation.

If you are shopping in-store, all what you need to do is:
- Download the Zood app
- Click on "Get Limit Now" under the ZoodPay tab
- Provide the requested information and get instant approval!
- Shop
- Head to the cashier, scan a QR code from the app and approve the
payment schedule
That's it!

ZoodMall:
Find everything you need and more with ZoodMall. Our marketplace is your go-to destination for a wide variety of products, from fashion and electronics to home goods and beauty and more. With over 7 million products from more than 30,000 local and cross-border sellers and our convenient buy now pay later lending solutions from ZoodPay, shopping has never been easier!

With our range of delivery options, you can shop with comfort. We provide same-day delivery in Uzbekistan with a wide variety of delivery options to suit your needs ranging from a network of 250 lockers, 50 pick-up points, home delivery, and self-collection from stores. You can also get same-day or next-day home delivery if you live in Lebanon, Iraq, Pakistan, or Jordan.

Customers can buy on ZoodMall from the comfort of their homes, get their goods, pay in installments, and return the products for up to 15 days following delivery, providing guarantees and safety to customers.

Join Zood today to enjoy a world of convenience at your fingertips.
If the placement of this app violates your rights, please report us via the contact form.