Love Stickers For WhatsApp-Emoji Gif WAStickerApps
for Android - Download APK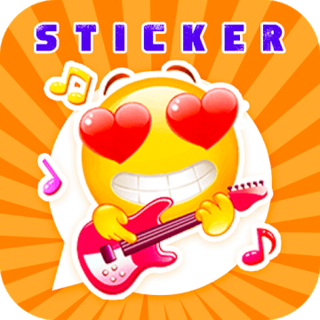 Love Stickers For WhatsApp-Emoji Gif WAStickerApps

Description

Create your own stickers for WhatsApp with Ours app. You can also share sticker packs with your friends directly.This app has loads of sticker packs of funny we all know and love. Make your conversations more fun with memes.

How to send stickers on whatsapp using Funny Expression Stickers For WhatsApp :
1.Download this application
2. Open this application and select the sticker pack you like
3. Click "Add To WhatsApp"
4. Add
5.Done...WhatsApp Sticker was successfully added
6.Send stickers to your friends

Open App and click on any WhatsApp stickers for chat. Send your favorite stickers to your friends who really like funny characters.What are you waiting for ?
Download Latest Version, available on mobishare.com

If the placement of this app violates your rights, please report us via the contact form.