Consultar CPF e CNPJ - Situação Cadastral
for Android - Download APK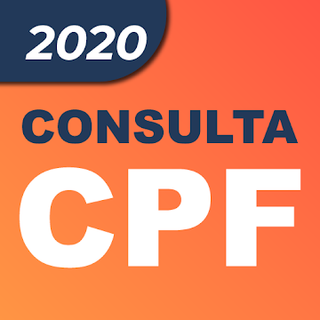 Consultar CPF e CNPJ - Situação Cadastral

Description

Consulta de CPF e CNPJ

ATENÇÃO! Este aplicativo não fornece informações vinculadas ao SPC e SERASA. O objetivo principal deste aplicativo é fornecer dados confirmados e verídicos acerca do CPF e/ou CNPJ.

Os dados são diretamente da base de dados da Receita Federal e indicam a situação do CPF e CNPJ perante a Receita Federal

▸ Utilize esse aplicativo para Consultar CPF
▸ Utilize esse aplicativo para Consultar CNPJ com dados completos
▸ Pessoa física
▸ Pessoa jurídica

Funcionalidades:

▸ Consultar CPF
▸ Consultar CNPJ
▸ Compartilhar a pesquisa do CPF ou CNPJ pelo WhatsApp e outros apps
▸ Consultar o CPF ou CNPJ à partir do histórico de pesquisa de modo rápido e prático!
If the placement of this app violates your rights, please report us via the contact form.