Дурак
for Android - Download APK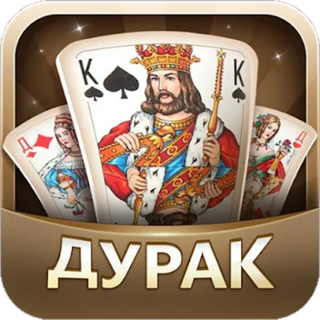 Дурак

Description

[Classic game modes]
Too boring in your free time? Why not quickly start the classic fool game!
You have a choice from 2 to 6 people, transfer and flip, throw up neighbors and everything, as well as other classic game combinations of your choice.
Provides you with the fastest and cleanest entertainment!
There are also free gaming tournaments. If the game currency is not enough, you can take part in a free tournament to continue the game!

[Play the fool online with real players]
Fool players from all over the country compete in real time, a one-click match with all the masters, 1 second and it's easy to start showing card skills!
Earn game currency weekly, participate in advanced games, compete with stronger opponents, set a record for the longest winning streak and don't forget to share your victory!

[Participate in exciting tournaments]
A variety of tournament modes and round-the-clock tests throughout the year will give you rich game currency and a reward for winning at all stages. We invite fool masters from all walks of life to show strength and win honor! There are exclusive championship prizes and a championship board for you to fight for!

[Try the new game mode]
With 6 players at the start of the game, the fool will be eliminated in each round. Can you stick to the end?
In the new original new game of the fool, where there is a cup for the battle, the first round of victory is only the first step. The partner of this round may be your enemy in the next round. As the number of players decreases, each round will be more exciting and exciting. In the end, the winner will receive all the rewards!


This game is intended for adults only (21+) and does not include any gambling game features. Experience and success in this game does not mean the success of real money gambling in the future.

The game does not offer "real money gambling," and there is no chance of winning real money or physical prizes.
If the placement of this app violates your rights, please report us via the contact form.