D2 – Social App, Videos, Games & Jeeto Trivia
for Android - Download APK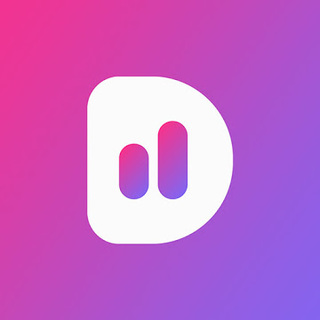 D2 – Social App, Videos, Games & Jeeto Trivia

Description

YOU are a STAR! Unleash your creativity & dreams with the power of D2. An app that enables you to explore, experience & express your hidden talent in a unique community.
Get closer to your dreams, entertainment you watch, people you follow, things you do – that's what D2 is all about.

See what D2 has to offer to make you a STAR!

Make Short Videos 🎥

D2, a short video app lets you make amazing videos & bring out the star STAR in YOU!

Be creative
Make your own short videos
Show your talent
Explore thousands of sounds
Select your favorite sounds
Enjoy your fandom!

Watch millions of Short Videos 📺

Stars like you are on D2, watch thousands of videos that inspire your creativity, watch your friend's videos, follow your favorite celebrities

Explore thousands of entertaining short videos
Become inspired
Know what's trending
Follow your favorite celebrities

Get Social & build your community👥
Connect with friends & family, invite your friends or make new friends
Upload pictures, videos, share updates with friends & fans
Get notified about friends' activities
See what your favorite celebrities are up-to
Chat with your buddies the whole day

Jeeto Trivia ⁉️
Give right answer to easy-peasy questions
Win MEGA REWARDS!

Games 🎮
Explore a gaming utopia
Choose your favorite game from the top played list of games
Show your gaming skills
Become the Champion!

Chat 💬
Talk to your friends
Say your heart out
Stay wired!

All these spectacular features to fuel your magical dream. Excel the limitations and go beyond the normal. Because with D2, it is always EXTRAORDINARY and BOLD!

So, download now and join the league of D2!
If the placement of this app violates your rights, please report us via the contact form.